Sixth Grade Spotlights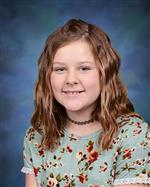 Sixth grade graduate Jaley McCall's best memory at Williamsburg Elementary was Mrs. Brown's third grade class, because she always made things fun. Jaley also enjoyed serving as a Student Council member her third grade year. Her favorite field trip was the fourth grade trip to Harrisburg and Hershey, during which she met Pennsylvania Senator Judy Ward. Jaley's advice to elementary students is to "be kind, work hard, and please wash your hands!" Best of luck, Jaley!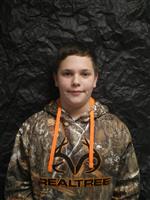 While Aiden Blazier did not have the opportunity to join his classmates on any field trips at Williamsburg Elementary, his favorite field trip at his previous school was to DelGrosso's Amusement Park. He advises elementary students to do well, and he is looking forward to playing junior high football as a seventh grader next year. Way to go, Aiden!
Sixth grade graduate Kaeden Houser's favorite elementary field trip was to the Gettysburg battlefield in fifth grade. His best memory was getting Jaw Breaker pops on the Gettysburg trip with his friend Ricky and trying to finish them before returning to school. Kaeden is looking forward to the new teachers he'll have next year at the high school, and he advises elementary students to take their time with their school work. Congratulations, Kaeden!