Sixth Grade Spotlights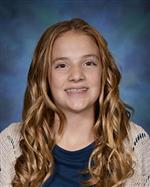 Graduate Vada Gorsuch's favorite elementary field trip was the fourth grade trip to Hershey. Her best memories of elementary school involve lunchtime and field trips. She is looking forward to sports and having her own locker next year, and her advice to elementary students is to listen to their teachers. Outside of school, Vada enjoys basketball, hanging out with friends, and sleepovers. Best of luck, Vada!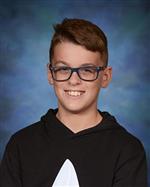 Sixth grade graduate Ethan Reffner's best memory from elementary school is meeting his friend, Rece, in kindergarten. His favorite field trip was to Lincoln Caverns in third grade, and he's looking forward to having his own locker next year in high school. In his free time, Ethan likes to play basketball, football, and baseball. He encourages other students to pay attention in order to be successful in school. Congratulations, Ethan!