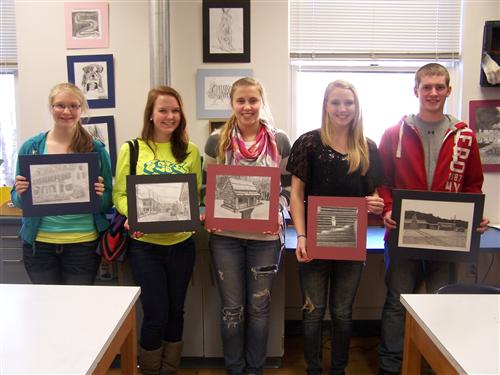 Art Students: Danelle Roberts Henna Nuutinen, Emily Shaw, Anna Crouch and Adam Wheland showing their art projects on display at the Pennsylvania Department of Education Youth Art Month Exhibit in Harrisburg. The students have created graphite drawings of local landmarks.
ZUMBA
Zumba instructor, Robin Shriver, came to WHS on Tuesday and spent the afternoon dancing with 7th - 11th grades!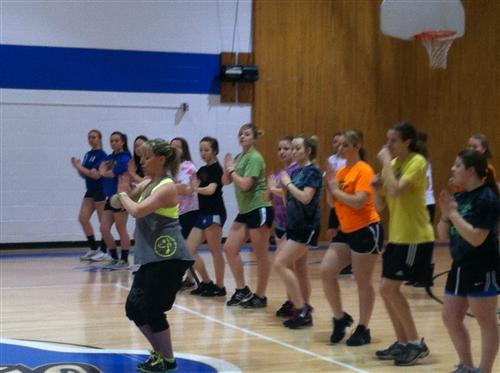 W H S S.T.E.M. WATERSHED PROJECT
Under the direction of Art teacher Becky Smith, seventh grade students at WHS investigated the Williamsburg watershed and created a TV news show that highlights the importance of the watershed to the community, the state, and the ecology of the Chesapeake Bay. STEM, (Science, Technology, Engineering and Math) skills were used along with Art to create this project-based learning unit. The Art, Science, and Technology teachers coordinated the learning experience of the students. This project was funded by NOAA B-WET and facilitated by St. Francis University, Headwaters to Estuaries Program.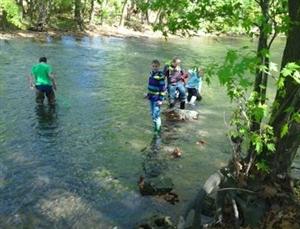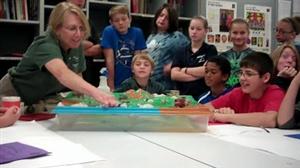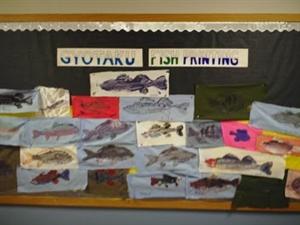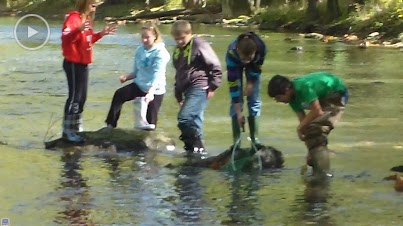 This project is a great example of how collaboration across the content areas can increase student learning in an authentic and fun way. Please check out the seventh grade news show by clicking on the link below. Great job seventh grade and WHS staff!
Video Link: http://vimeo.com/58015201